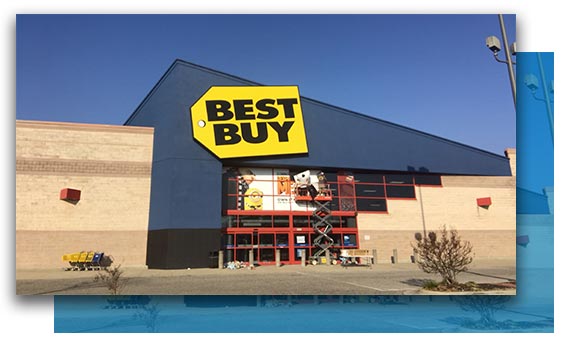 Professional Results, Every Time
---
Looking for a professional experienced installer to install your graphics project? Give us a call. We will be glad to help you with your next project.
Our goal is to have long-term alliances with our customers and will always represent your company in a professional manner when handling your wrap installation requirements. When you look good, we look good!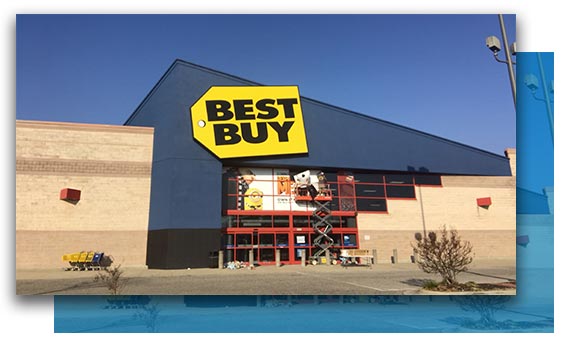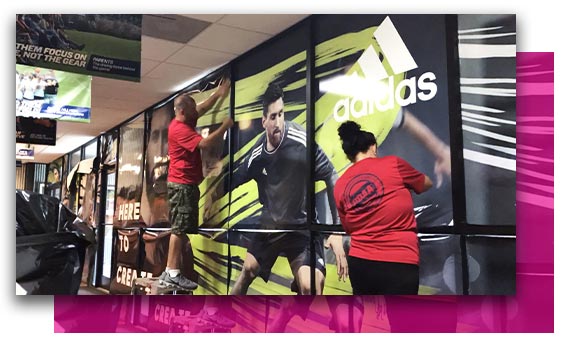 Our Problem Solving Approach
---
In retail spaces the store has to look great all the time, even during construction. We are experienced with working with general contractors as well as store managers. Best of all, our lead installer is a problem solver. He will not throw his hands up if something is missing from the package or if the site survey was off. If there is a way to get the job done right and on time, Rob will find it.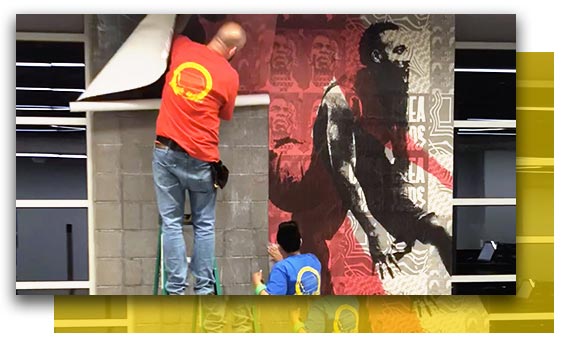 Installation Capabilities
---
Our installation teams are skilled at applying all types of graphics including (but not limited to):
Fleet Graphics
Wall Graphics
Architectural Graphics
Retail Graphics
Perforated Window Film
Frosted Window Film
Di-noc
Lumi
Clings
Rough Textured Films
Barricade Graphics Installation
We can also provide light box, cleated, banner, stud mounted, snap frame, canvas and POP assembly.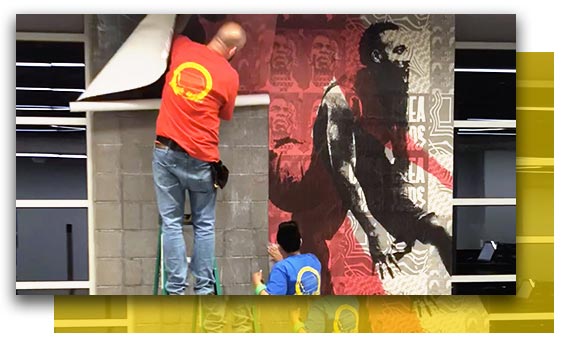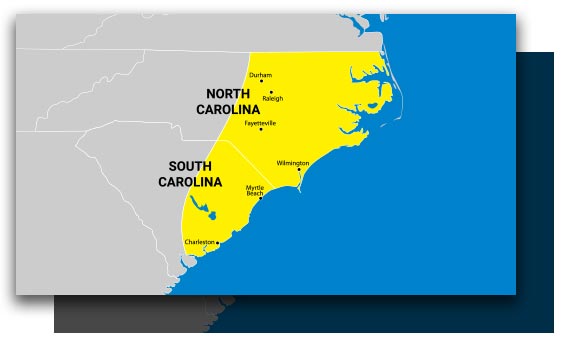 On Site Service
---
Our installation team can travel to your location. We service eastern North Carolina including Raleigh, Durham, Fayetteville, Wilmington as well as Myrtle Beach and Charleston SC. Give us a call today to arrange for our installers to visit your location.
We'll Work with Your Schedule
---
We understand that your business can't afford downtime. For retail graphics installation we will work with you to get your graphics installed in a timely manner with the least amount of disruption, including before and after hours appointments.
What Our Clients Say About Us
---
"Just picked up our third vehicle from Mark - the only person I trust to do our company vehicle decals and wraps! We have a Sprinter van and a Honda Fit that were also wrapped by him. We drive a solid hour (past many other options in Wake Co.) just to go to him because he knows what he's doing. Turn-around is so quick, only 2 days for a wrap once he has the car. He has successfully taken 3 of my non-professional-non-vectored plans and turned them into exactly what we are looking for. Keen eye for design as well as implementation. His wife Betty Jo and the rest of the staff are also super helpful and great to work with. An all-around family business you can feel good for supporting."
— Danielle S.
"Absolutely the best around in design and execution, our design and wrap is next level and could not thank Mark and his team enough for all the hard work put in. Mark only uses the highest quality materials and employs the best installers around. I cannot thank them enough!"
— Mark G.
"This company is amazing. I own a furniture store in Fayetteville NC called discount furniture and sent them a design for my sign logos. Not only did they give me an amazing price, they also made the logo a thousand times better than what I had designed. If I wasnt happy enough, they did the work in less than a week which completely blew my mind. The owner is an awesome guy and he will meet and exceed all of your expectations. Thanks for everything image graphics. You guys are awesome!"
— Robbie F.
"Absolutely awesome company! Went out of their way to accommodate myself and husband. We have a Ranger Bass boat and wanted a very detailed custom wrap! We had spent a week changing sponsors placement. It was no problem for Mark. He was a true professional. We get people asking all the time to take pictures. Excellent job Mark!!!! I wish I could give more stars."
— Angela F.
"The team at Image Graphics has done so many different things for our companies over the last 8 years. They have always done a fantastic job from logo designs & vehicle wraps to business cards, job signs & even corn hole board vinyl. Image Graphics is the best company around and we will continue our relationship with them for all future projects. Thanks Image Graphics!"
— Lewis H.
Get In Touch
---
Let us know how we can help you. We can't wait to hear all about your project, and answer any questions you may have. Email or call to make an appointment and stop by our office for a free, no obligation consult.
Email Us
---
To contact us by email, fill out the form to the right. Fill in as much or as little information as you are comfortable giving.
Get In Touch
---
Let us know how we can help you. We can't wait to hear all about your project, and answer any questions you may have. Email or call to make an appointment and stop by our office for a free, no obligation consult.