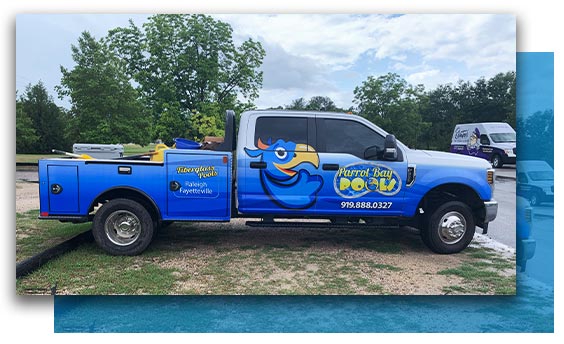 Vehicle Wraps Drive Business
---
Whether your vehicles are parked, stuck in traffic or just driving around North Carolina, your company vehicles represent your business for good or bad. The quality of your graphics design is a reflection of the pride you take in your service or product. We take pride in designing wraps that not only look great but will help build your brand and keep your name in front of your customers as well as thousands more potential customers.
Besides all the exposure you'll get driving your normal routes, you'll soon be looking at traffic jams as marketing opportunities! To get the most of your vehicle ad, park at the back of parking lots and position your car so it can be seen by passing street traffic. Attend sporting events and concerts early and park by the entrance or feature your vehicle in your brochures and print advertising.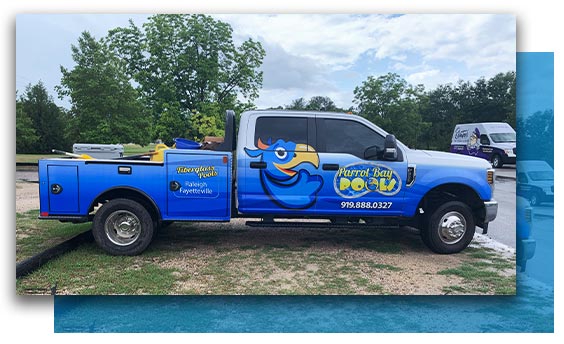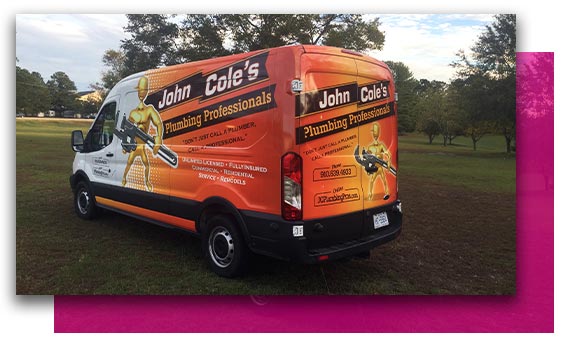 Marketing Has Changed. Change Yours!
---
These days, people are zipping through commercials with the DVR, local radio stations are losing audience share to satellite radio, in car entertainment, and streaming apps. The newspaper is dying a slow death thanks to the internet and the Yellow Pages are hurting as well, thanks to the internet and smart phones.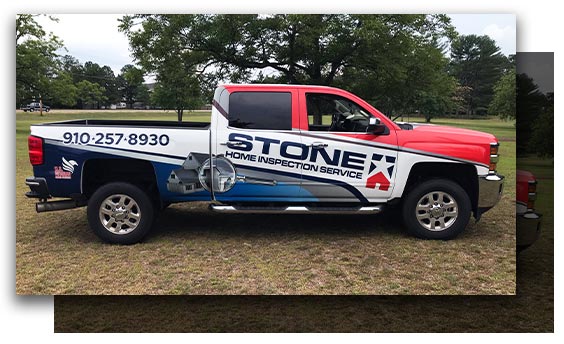 Marketing Benefits of a Vehicle Wrap
---
1. Your vehicle will be a rolling billboard. As customers are turning away from most traditional advertising mediums, it's still pretty hard to ignore ads placed directly in front of them every day as they commute or drive anywhere.
2. Your auto wrap will last long after that expensive newspaper ad is wrapping fish in the freezer. Unlike radio, newspaper, yellow pages or TV, your vehicle wrap advertising investment will last for years.
3. You'll reach a large cross section of your market. Research studies by the Traffic Audit Bureau and Arbitron Outdoor show that in the Fayetteville market, a box truck with a full wrap on the road 6 hours per day makes over 60,000 impressions per day.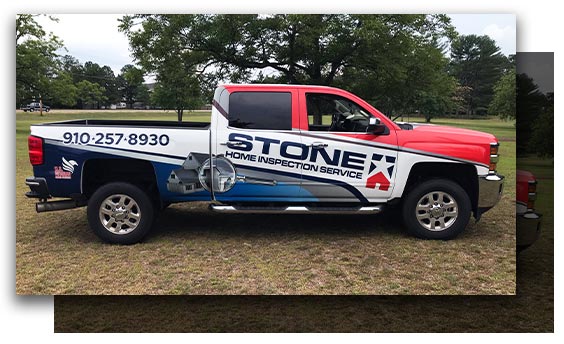 Use the Slider to Reveal Before and After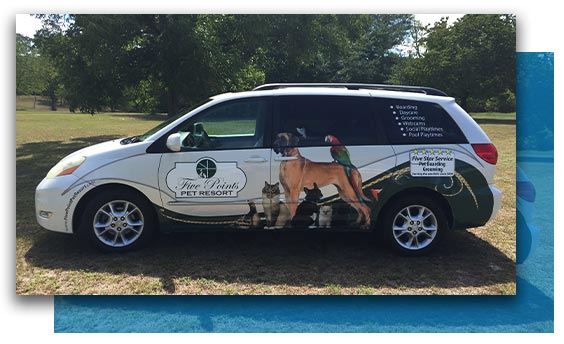 Get A Great Wrap On A Budget
---
While everyone would love having a fleet of brand-new, fully-wrapped vehicles advertising for them every day, wrapping just one or two vehicles is a great start! You don't have to have a huge advertising budget to afford a great looking wrap.
Many times, we can design a partial wrap that will be just as effective for a smaller investment than a full wrap. In addition, we also offer a leasing option through Pronto Lease. Leasing will allow you to pay for your auto advertising in monthly payments just as you would pay for yellow pages. When comparing prices make sure you are comparing "apples to apples."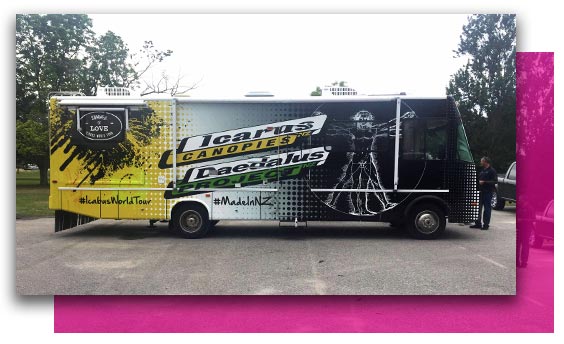 Every Image Graphics Auto Wrap Includes:
---
Free face to face no obligation initial consultation
Complete in-house service; Design–Production–Installation
Photography services (if needed)
Professional experienced installation
Warranty for both materials & installation
3M 180 CV-3 Premium Wrap Vinyl (Some companies use off brand vinyl or 3M's lower end product)
Genuine 3M Laminates
3M & PDAA Trained and Certified Installation
Fully-insured.
Climate controlled, secure application facility
Local installation and repair facility in business for over 20 years
Available wrap financing through Pronto Lease. To apply click here.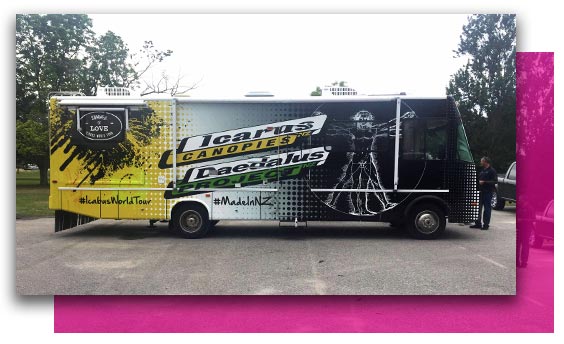 How Vehicle Wraps Are Priced
---
Wraps are priced in three different phases. Each phase is equally important. The three steps in vehicle wrap prices are: Design, Production and Installation. Installation prices are based on how large the print is as well as the difficulty level in each individual car or truck. Contact us today for a fast free quick quote.
What Our Clients Say About Us
---
"Just picked up our third vehicle from Mark - the only person I trust to do our company vehicle decals and wraps! We have a Sprinter van and a Honda Fit that were also wrapped by him. We drive a solid hour (past many other options in Wake Co.) just to go to him because he knows what he's doing. Turn-around is so quick, only 2 days for a wrap once he has the car. He has successfully taken 3 of my non-professional-non-vectored plans and turned them into exactly what we are looking for. Keen eye for design as well as implementation. His wife Betty Jo and the rest of the staff are also super helpful and great to work with. An all-around family business you can feel good for supporting."
— Danielle S.
"Absolutely the best around in design and execution, our design and wrap is next level and could not thank Mark and his team enough for all the hard work put in. Mark only uses the highest quality materials and employs the best installers around. I cannot thank them enough!"
— Mark G.
"This company is amazing. I own a furniture store in Fayetteville NC called discount furniture and sent them a design for my sign logos. Not only did they give me an amazing price, they also made the logo a thousand times better than what I had designed. If I wasnt happy enough, they did the work in less than a week which completely blew my mind. The owner is an awesome guy and he will meet and exceed all of your expectations. Thanks for everything image graphics. You guys are awesome!"
— Robbie F.
"Absolutely awesome company! Went out of their way to accommodate myself and husband. We have a Ranger Bass boat and wanted a very detailed custom wrap! We had spent a week changing sponsors placement. It was no problem for Mark. He was a true professional. We get people asking all the time to take pictures. Excellent job Mark!!!! I wish I could give more stars."
— Angela F.
"The team at Image Graphics has done so many different things for our companies over the last 8 years. They have always done a fantastic job from logo designs & vehicle wraps to business cards, job signs & even corn hole board vinyl. Image Graphics is the best company around and we will continue our relationship with them for all future projects. Thanks Image Graphics!"
— Lewis H.
Get In Touch
---
Let us know how we can help you. We can't wait to hear all about your project, and answer any questions you may have. Complete our contact form, call to make an appointment, or stop by our office for a free, no obligation consult.
Hours of Operation
---
Monday - Thursday | 9am to 5:30pm
Friday | 9am to 1:30pm
Saturday - Sunday | Closed
Get In Touch
---
Let us know how we can help you. We can't wait to hear all about your project, and answer any questions you may have. Complete our contact form, call to make an appointment, or stop by our office for a free, no obligation consult.
Hours of Operation
---
Monday - Thursday | 9am to 5:30pm
Friday | 9am to 1:30pm
Saturday - Sunday | Closed